ENGAGING TRAINING, PROFESSIONAL COACHING
Lecture me and I'll forget, teach me and I may remember, engage me and I'll learn.
Come engage your mind with us
ALL PROGRAMS ALSO OFFERED IN FRENCH
Our programs are tailored for different environments and settings. Find out what is best for you.
This program is designed to give children basic first aid knowledge and awareness
Also offered in French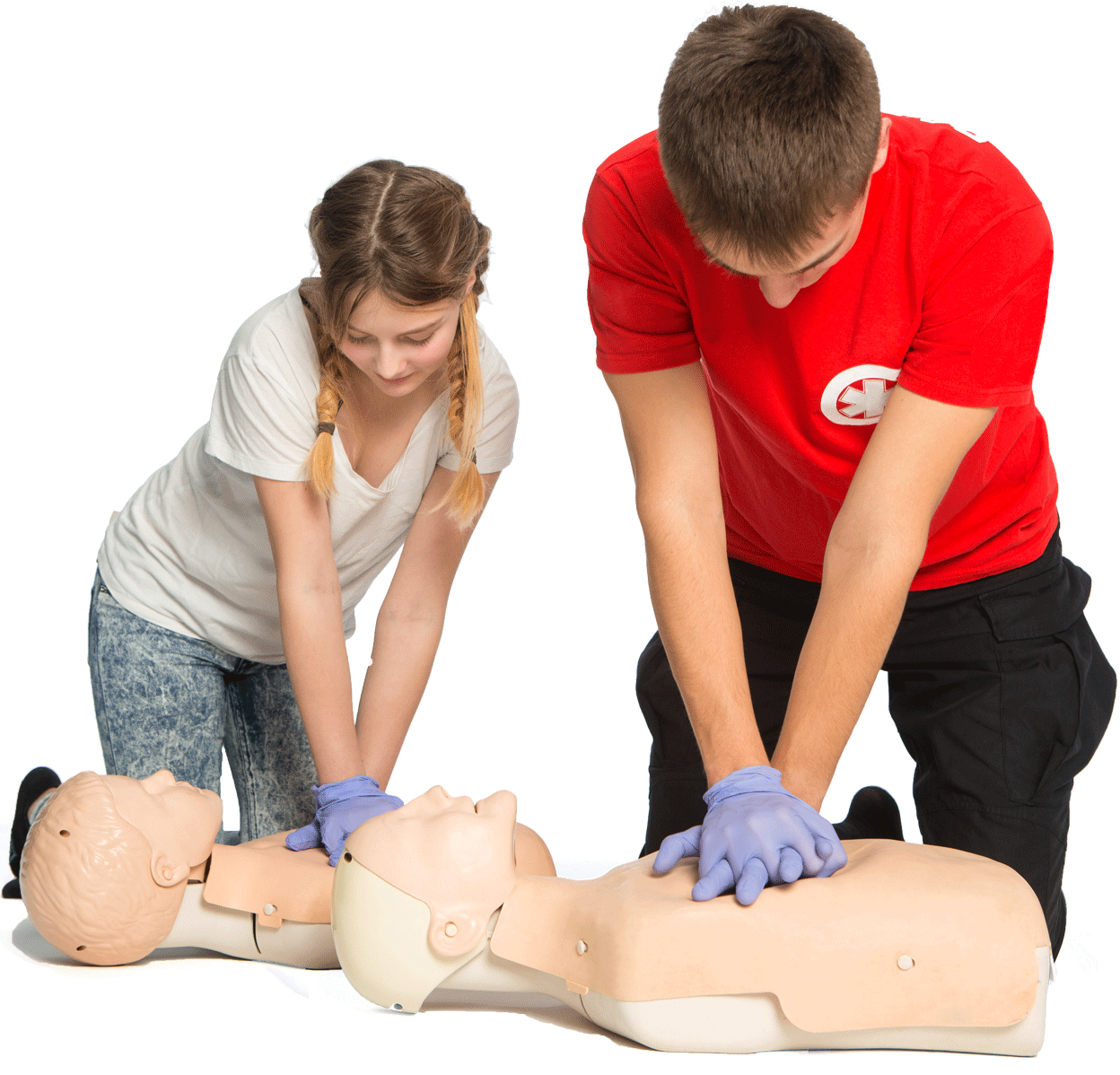 Choking in a restaurant
"I am just writing you a few lines to express my gratitude of the day that you took time to share with us in how to HELP. This evening, at my restaurant, I had the "opportunity" to share the knowledge that you were patient enough to pass into us, ME. One of my guest choke during the dinner. I actually was able to apply my learning…save a person."
Maria-Luisa
Expert Training
"I so enjoyed taking that recertification course. Not just nice to have it over with, but what a pleasure having you for a teacher. I loved the way you explained what a heart attack and stroke were. We deal with those issues frequently, but I really enjoyed the review, by you, in such a sure, concise, and accurate way. You are an excellent teacher."
John
Engaging Classes
"I found the course to be very informative, for when I work with children, Tony was very clear in his information.. would definitely take it again in the near future when required again for work or, just to be kept updated on the latest First Aid information, thank you"
Gurdava
Excellent Teaching
"I just wanted to pass along a thank you for your excellent teaching at the OFA1 course on Thursday.  You have a very effective teaching style, being both motivating and encouraging, which I appreciated. I definitely feel much more equipped and confident in my skills!"
Merci, merci, merci pour la belle journée!
"Ton cour est vraiment bien monté, tu es tout à fait exceptionnelle!
Mes élèves posent souvent un défi quant à l'écoute, mais ils ont eu beaucoup d'intérêt. Tu es excellente!!!
C'était vraiment super de t'avoir avec nous aujourd'hui. Merci encore et au plaisir de se voir l'an prochain!!!"
Patricia
A decade of training, a lot of satisfied clients
District of Squamish
Whistler-Blackcomb
Fairmont Chateau Whistler 
Four Season Resort and Residence
The Westin Resort & Spa
Hilton Whistler Resort & Spa
Pan Pacific, Whistler
Squamish Gondola 
Nicklaus North Golf Course
Home Depot, Squamish
Rona Squamish and Whistler 
Paladin Security 
A decade of training, a lot of satisfied clients
Cascade Lodge
Delta Hotel
Marriot Hotel
Listel Hotel
Holiday Inn
Whistler Village Inn+ Suites
Crystal Lodge and Suites 
Canadian Tire, Squamish
Miller Capilano 
Furry Creek Golf Course
Tim Hortons
Squamish Montessori School
A decade of training, a lot of satisfied clients
Nita Lake Lodge
Legends-Lodging Ovations
Carlton Lodge
HI Whistler 
The Coast Blackcomb Suites at Whistler 
Executive Suites Squamish
Sandman Hotel
Shell Vacation Hospitality 
WorldMark by Wyndham 
Mountain Side Lodge 
Pacific West Systems Supplies LTD
Shoppers Drug Mart 
A decade of training, a lot of satisfied clients
Nesters Market Whistler and Squamish
Save-On Food
Pemberton Supermarket
Backcountry Brewing
Howe Sound Brew Pub
McDonald's Resteraunts
COWS
Milestones Whistler
Earls Restaurant
The Brickworks
The Keg
The White Spot
A decade of training, a lot of satisfied clients
Britannia Mine Museum
BC Park
Cedar Valley Waldorf School
Whistler Welcome Centre
Cardinal Concrete
Carneys Waste
GFL
InStream Fisheries
Kal Tire
LandSea Camp Services
Optomeyes Squamish
Big Sky Dental
A decade of training, a lot of satisfied clients
MishMash
Quest University
Hilltop House
Squamish Fire Rescue
Squamish Library
Atwell Dental
Squamish Nation
Squamish Alternative School
Hotspot, Squamish
Westocaost Railway Heritage Park
Men's Shed, Squamish
Better At Home
A decade of training, a lot of satisfied clients
Squamish Community Clinic
Diamond Head Dental 
Mountain Fitness 
Anytime Fitness
Sabre Rentals 
Whistler Conference Center 
Training Innovations
Back in Motion Rehab
Canstar
On Side Restoration 
Cascade Environmental 
Carson Auto
A decade of training, a lot of satisfied clients
ICBC 
Lululemon
The Gap 
Blackcomb Helicopter
Mountain Orthodontics 
Peak Ventures Custom Homes 
RDC Fine Homes 
Riverlands Equestrian Facility 
Royal Bank
Socia Bank
TD Bank 
Squamish Savings 
A decade of training, a lot of satisfied clients
Airhouse
Bounce
Whistler Sport Legacies
Whistler Gymnastics 
Whistler Transit 
Ario Construction
Mountain Lake Construction 
Calcium Custom Home 
Corona Excavation 
JBR Construction 
West-Barr Contracting
A decade of training, a lot of satisfied clients
Whistler Construction
Coastal Mountain Excavation
Diamond Head Development
Dogstar Construction
Blue Ice Construction
Whistler Welding
AikiDaily Dojo
Rope Runner
Howe Sounds Women's Centre
VCH Mental Health Clinic
N'quatqua Nation
Stl'atl'imx Nation
Child minders, nannies & teachers
All levels of CPR from Basic to Health Care Provider
Here are some photos of our classes.
Average Cost / Learning hr
WE'D LOVE TO HEAR FROM YOU
Course feedback, training requests for your company, little love letters, how we can help you get training, anything goes. If you need to get in touch, this is the place to do it. Right on the page, or write to us off the page.
Please remember we are training! You wouldn't want us to take a phone call while teaching you. Sorry, but same goes for your call. eMail (or the form here) is often the best method. You can also text the number below – it's easier to discretely text in class than take a call, but don't tell anyone!
This is us
Unit 311-40120 Willow Crescent, Squamish, BC, V8B 0L7