Youth Program Offered in Schools
This program is designed to give children basic first aid knowledge and awareness and show them their role in the emergency medical services (EMS) system.  Stay Safe offers basic first aid and safety skills for youth 9-13 years old.  Participants learn about being safe when they are without the direct supervision of a parent, guardian, or trusted adult, both at home and in their communities.
Students will learn and practice doing first aid on each other during this fun interactive class.
Course Also Offered in French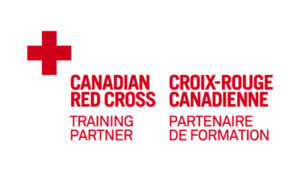 Course Content
The importance of responsibility and respect while being accountable for yourself.
The importance of setting and following safety rules when on your own.
How to stay safe at home and within the community.
How to prepare for, recognize and respond to unexpected situations (e.g. inclement weather, strangers, and unanticipated visits)
Stay Safe Course Contents
Calling 911
Check, Call, Care
Unconsciousness- Recovery Position
Conscious choking (adult, child, alone)
Asthma
Anaphylaxis – Epi Pen
CPR (BONUS TOPIC)
Severe bleeding
Minor cuts
Nosebleed
Poison
Burns